Journal
May 31, 2003
---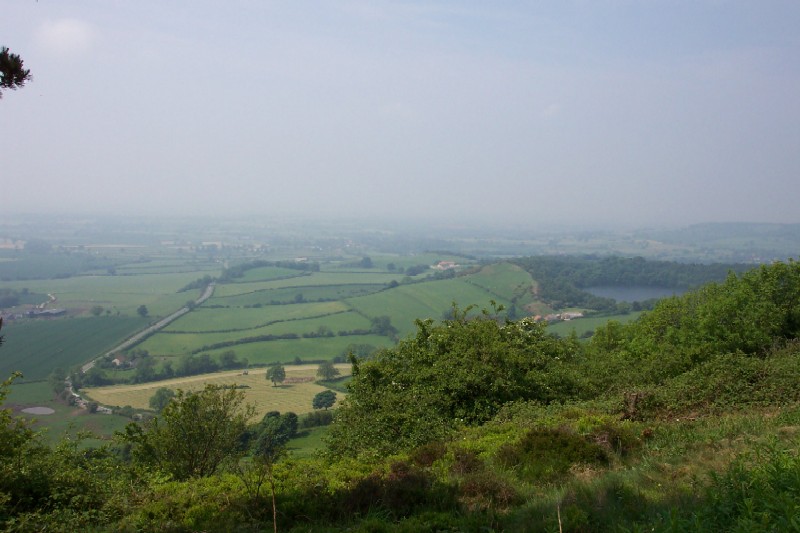 On day 2 in England, we're driving up on Sutton Bank, from which there was a view of the lower surroundings. On the way we had travelled through Boroughbridge (which we had gone through in 1963 from Scotland to London) and Thirsk (the village of the vet James Herriot).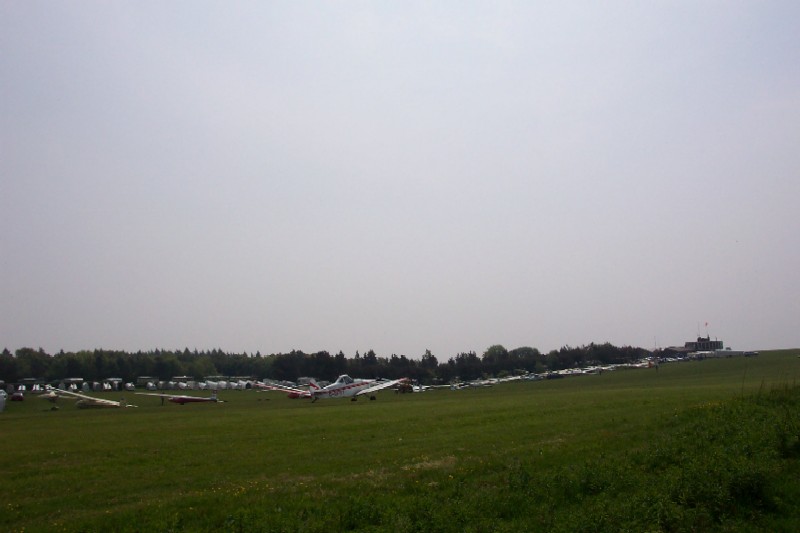 A few planes and lots of gliders at the small glider airport on the plateau on the top of Sutton Bank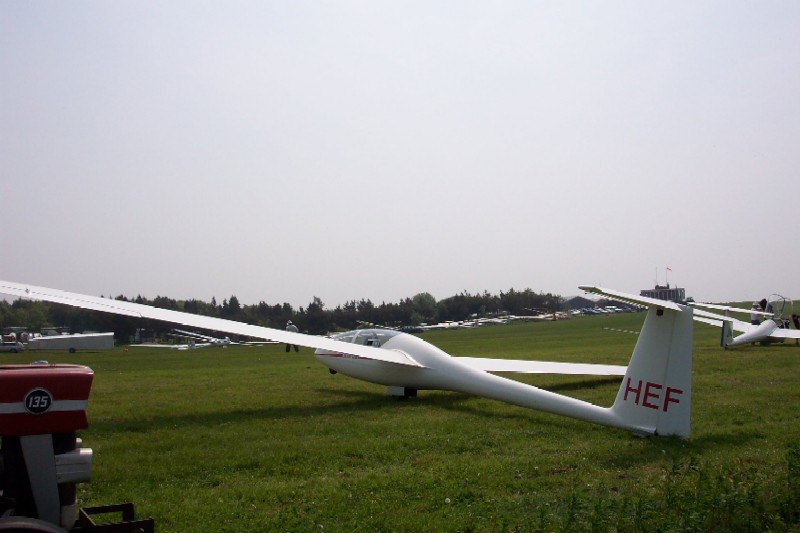 Glider up close on top of Sutton Bank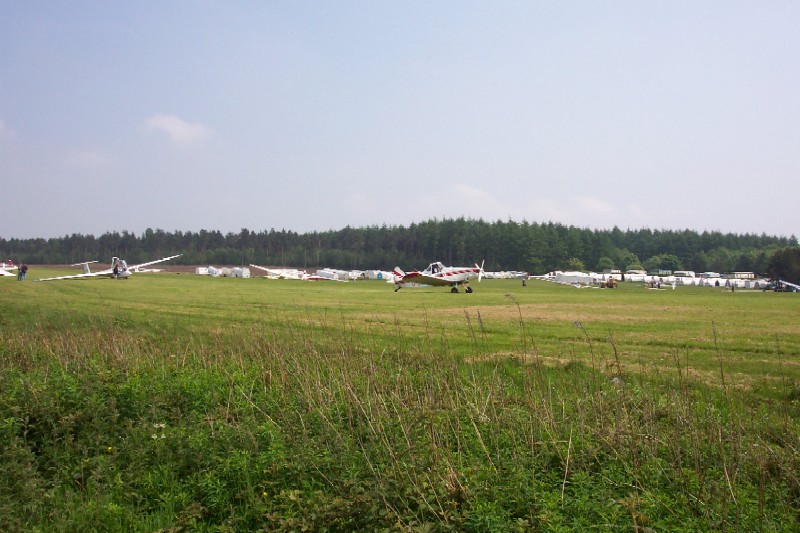 Small propeller plane pulling a glider, ready for take-off from the plateau on top of Sutton Bank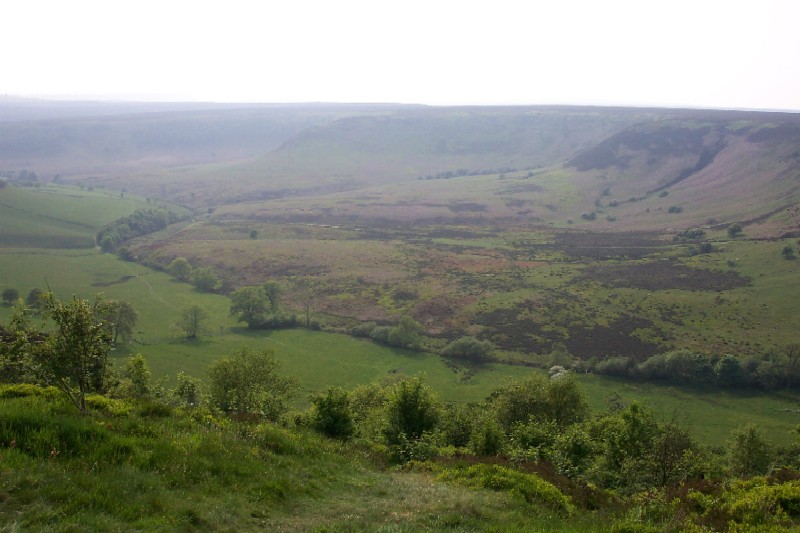 On our way east we saw the crater, called Hole of Horcum, formed by the scouring forces of the ice during the Ice Age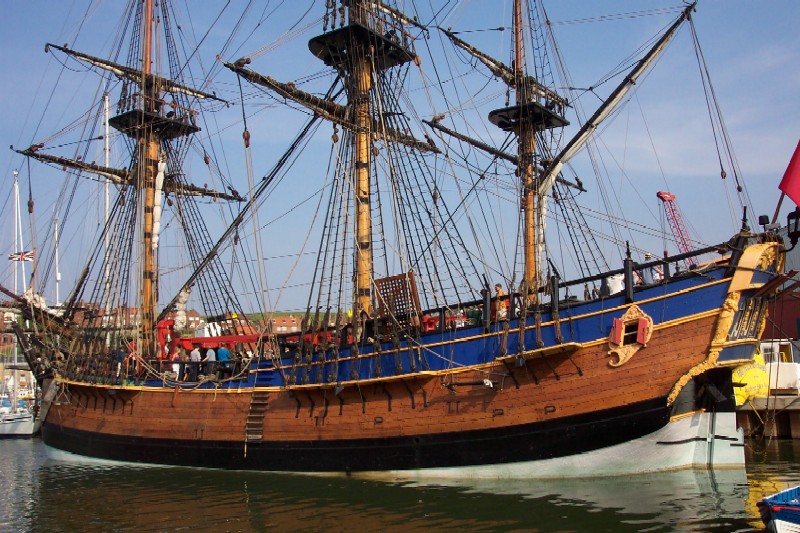 In Whitby inner harbor on the east coast of England we saw a replica of the frigate Endeavour, which was made famous by Captain Cook, a former apprentice out of Whitby. On Aug. 26, 1768 Captain James Cook set sail to round Cape Horn and discover Australia, which he claimed in 1770 in the name of King George III.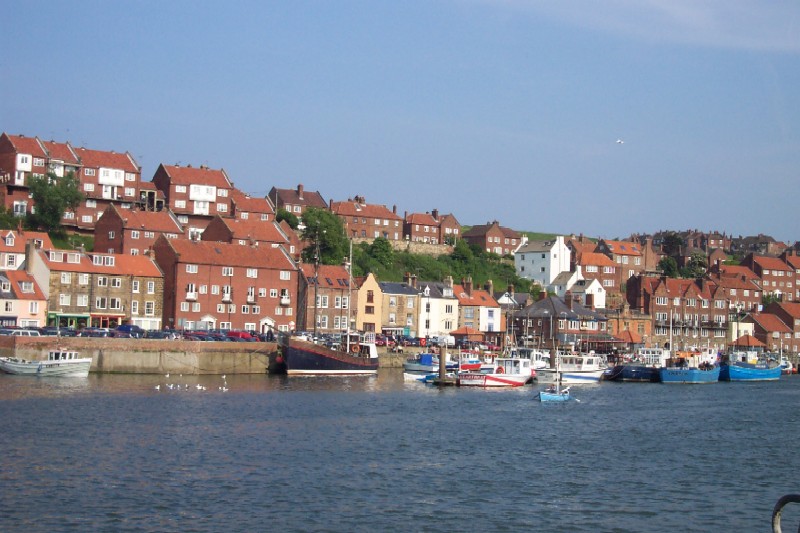 Whitby Harbor on England's east coast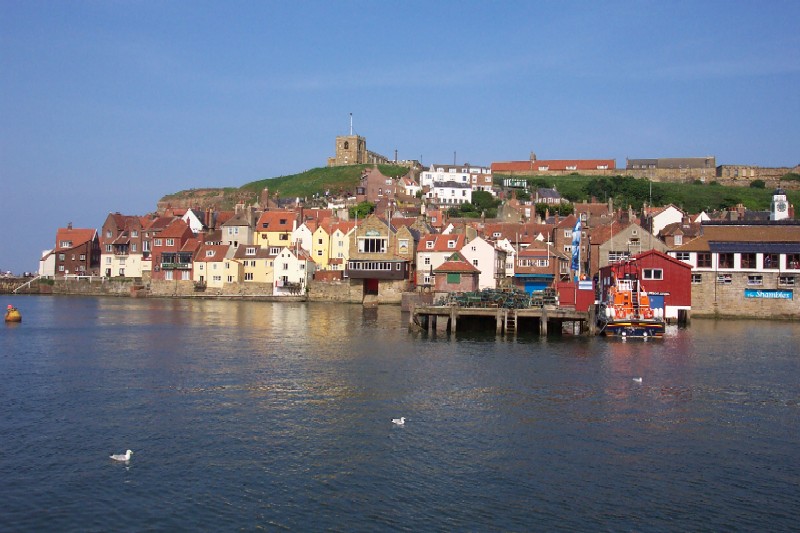 Whitby Harbor with the abbey above the houses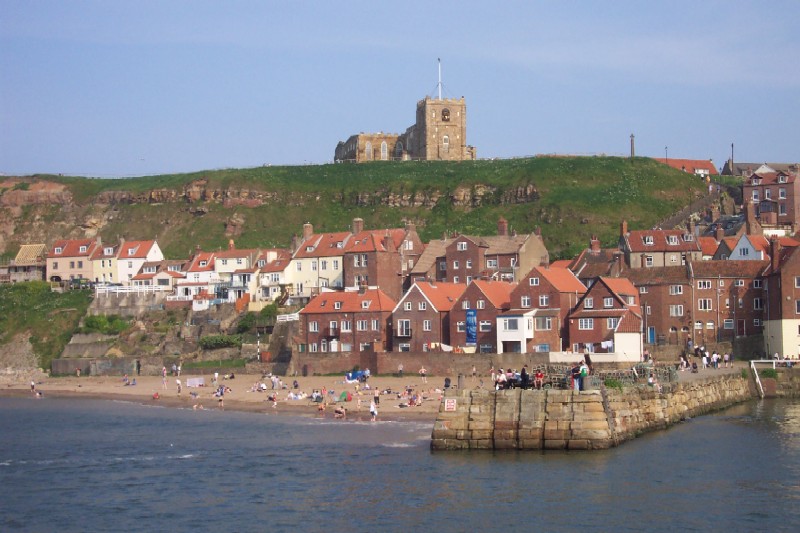 Whitby Harbor with sandy beach on the North Sea and the abbey above the houses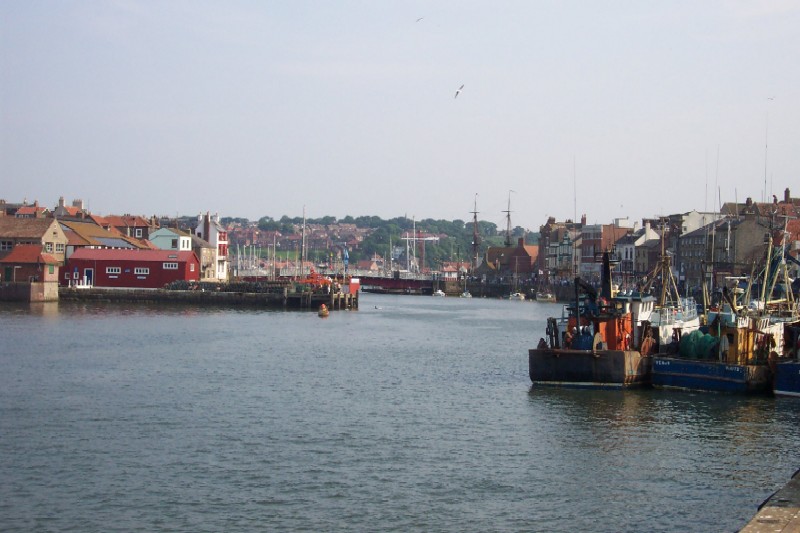 A view into the depth of Whitby harbor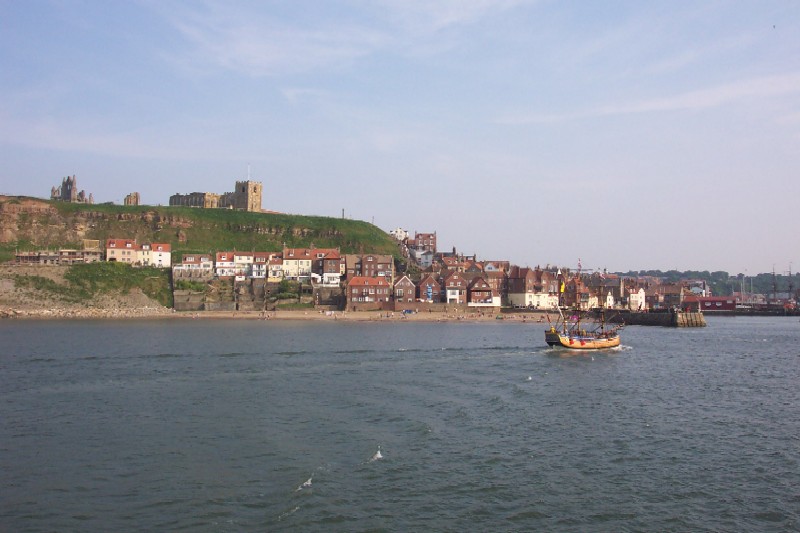 Whitby Harbor with abbey above the houses to the south. The story has it that Count Dracula arrived in his ship from Transylvania, shipwrecked on the coast below the abbey and crawled up the hillside to seek help in the abbey.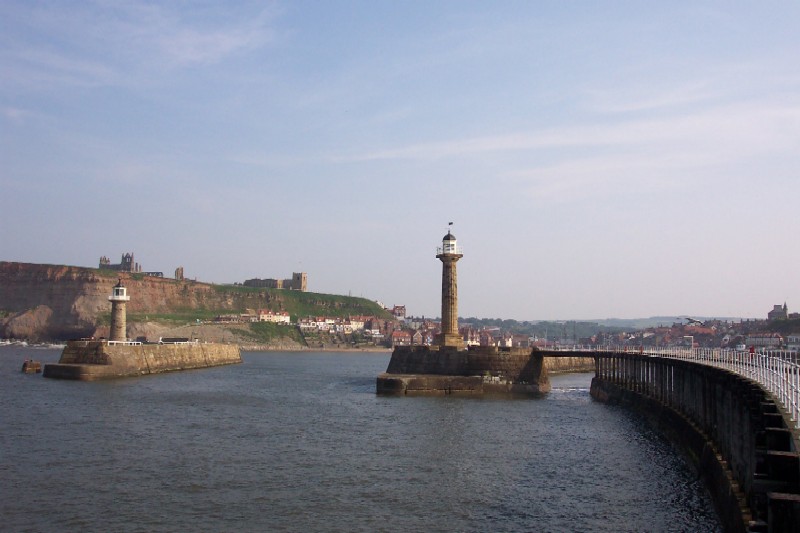 The entrance to Whitby harbor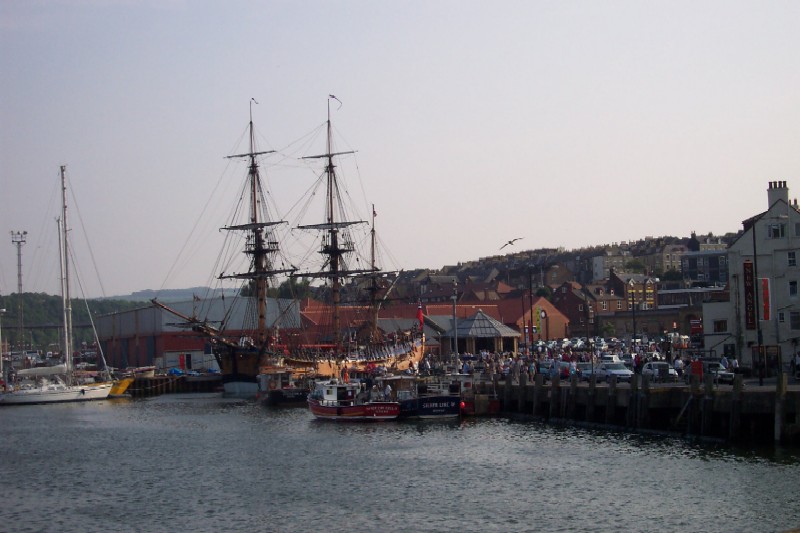 The innermost part of Whitby harbor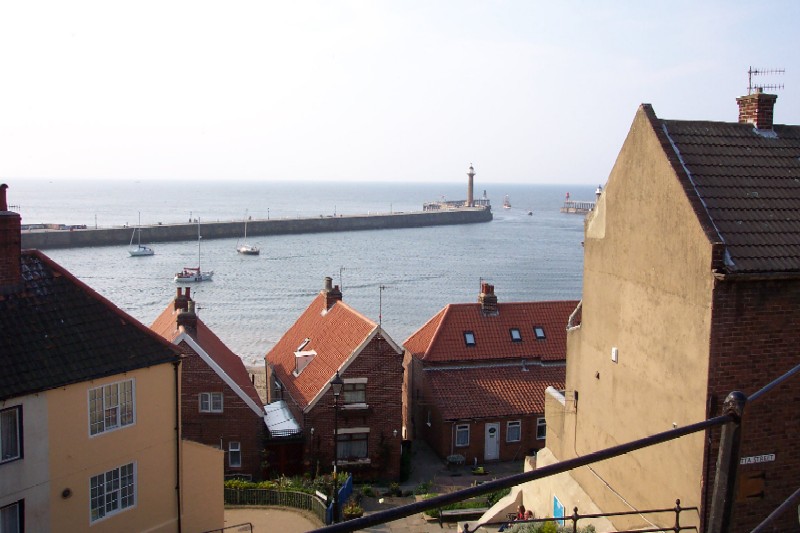 View of the entrance to Whitby harbor from above the houses on the southern side of the harbor. Stairs wind among the houses up to the abbey.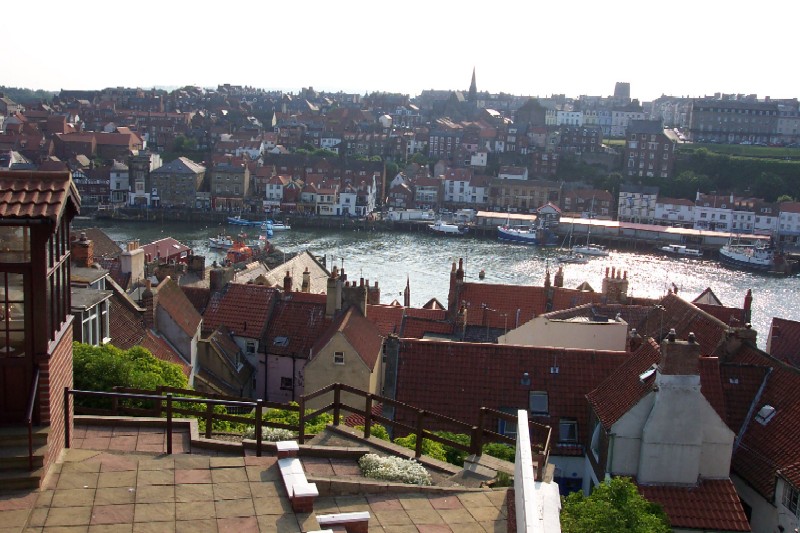 View north across Whitby harbor
---