Journal
August 28-29, 1999
---
Stonehaven
On August 28-29, my Mom and I took a trip to visit our good friends, Mary Ellen and Ray Walls, and see their new house. Their house is located north of San Antonio, just north of Boerne near the town of Sisterdale, Texas. They had their house built in the traditional German sytle of the area, with local limestone exterior and tin roof. They named their house "Stonehaven". The property is located on the bank of the Guadalupe River.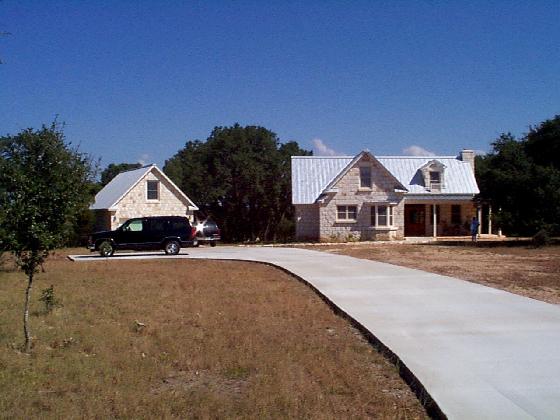 Front of Stonehaven. Ray and Mary Ellen built the frame and the 2nd story floor of the two car garage themselves.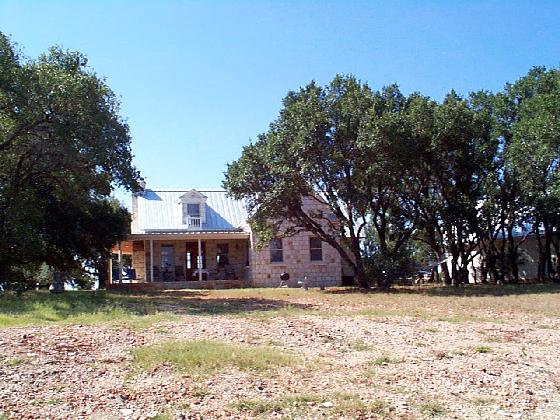 Back of Stonehaven. The wrap-around porch gives a splendid view in all directions.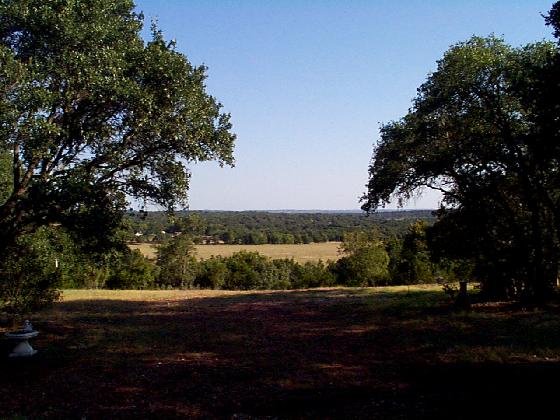 View from the back porch of the treetops of the hollow down to the Guadalupe River. The backyard is frequented by wildlife including deer, hummingbirds, roadrunners, skunks, armarillos and bats. Mary Ellen and Ray enjoy sitting on the back porch, watching a cold front come in from the north giving a specacular lightning show until it rolls in and they can watch the rain fall.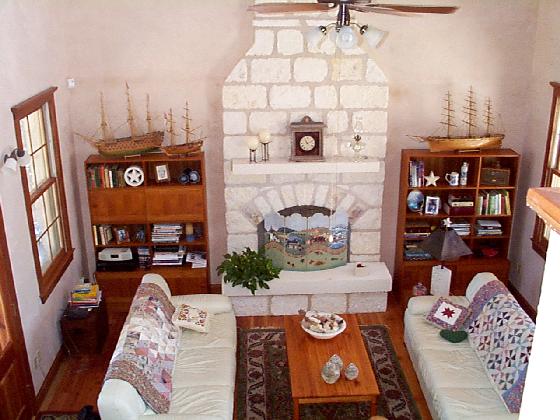 Living room.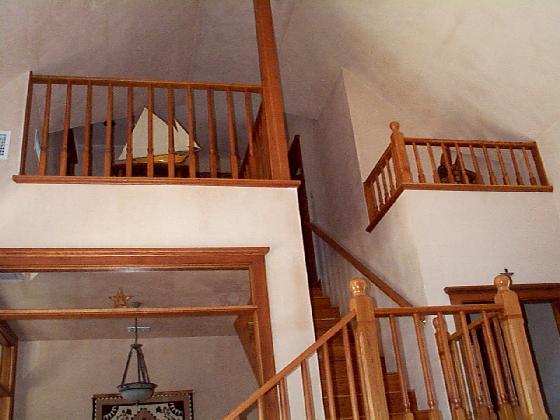 Stairway to 2nd floor.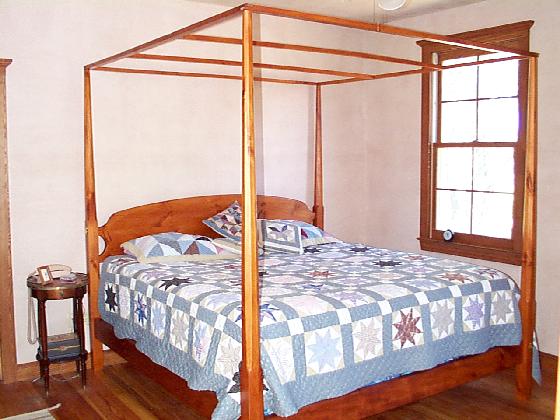 Master bedroom.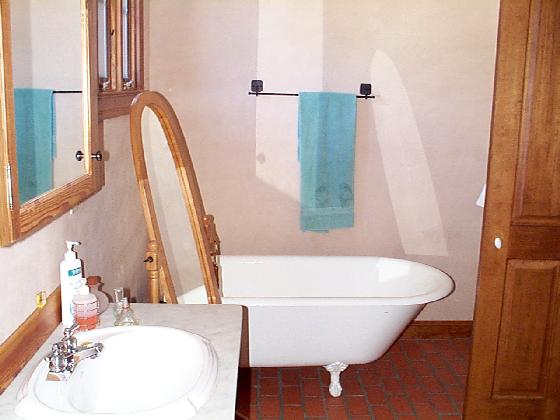 Master bath with claw-and-ball tub.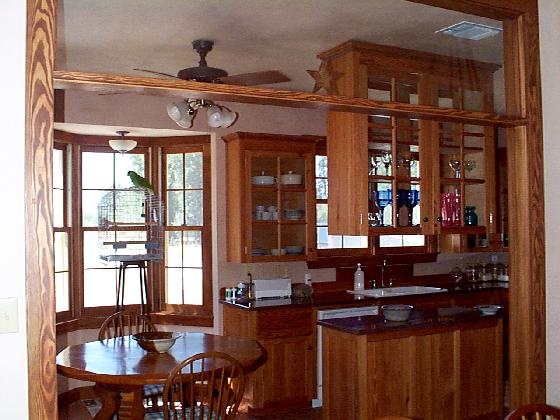 Kitchen with Paco the Mexican red-headed parrot.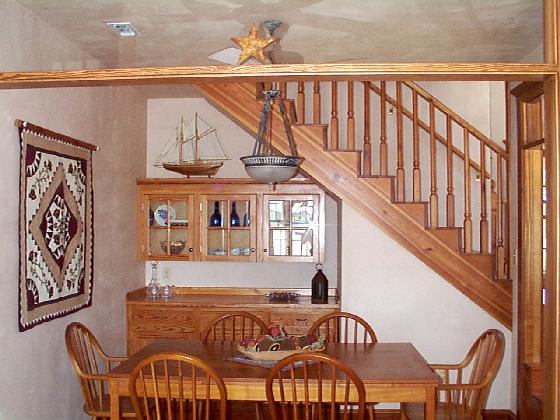 Dining room.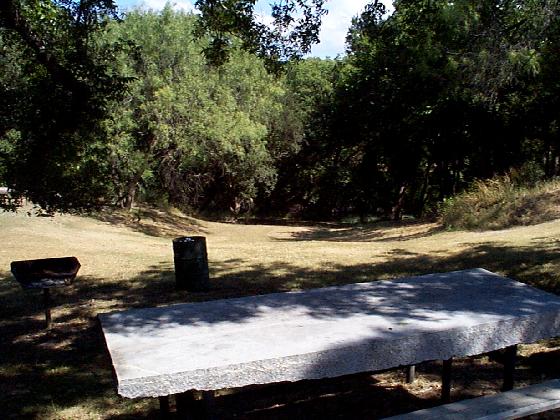 The community private park with access to the Guadalupe River.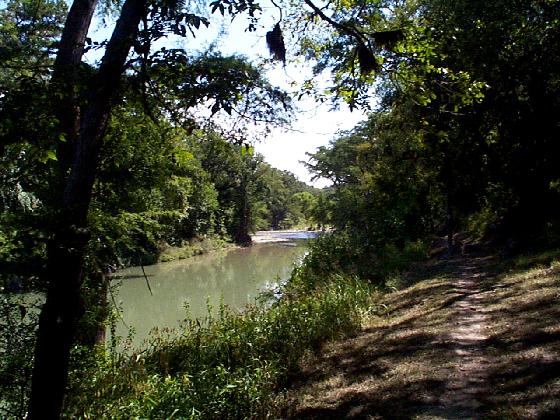 Park trail along Guadalupe River.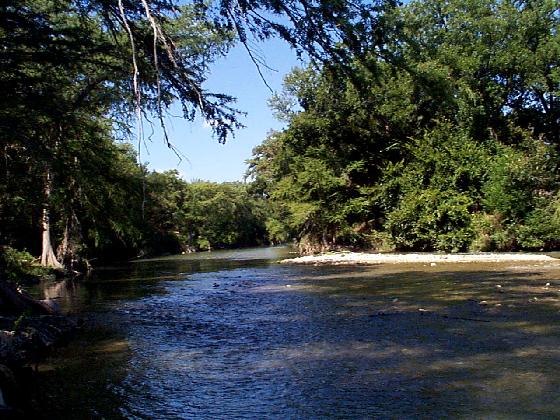 Guadalupe River.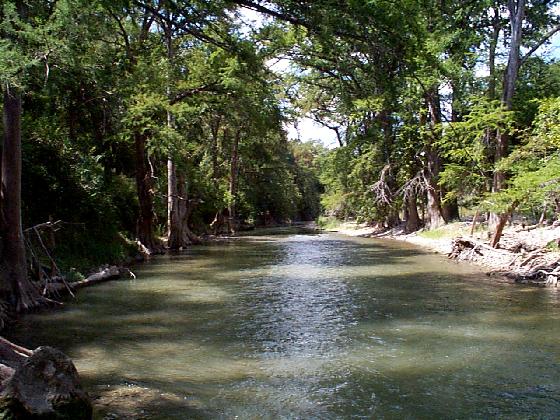 Guadalupe River.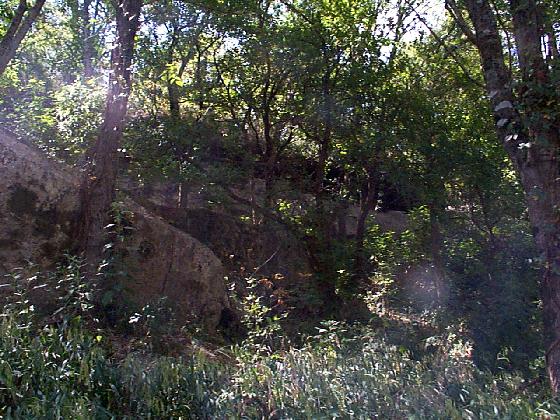 WIlderness at the Guadalupe River riverbacks with the cliffs up to Stonehaven.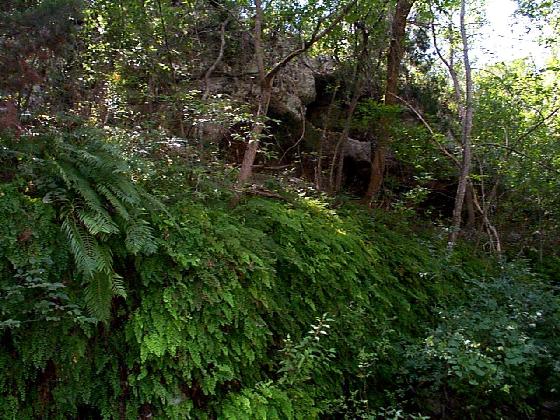 Springs feed the Guadalupe River and ferns drip with water on the cliff sides where the spring water seeps out.
---