1997 Olson Reunion
Announcement of Family Reunion
---
Dalarna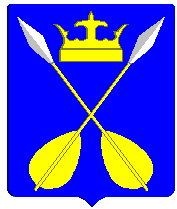 Birthplace of Blixt and Kristina Olson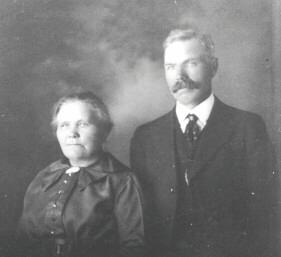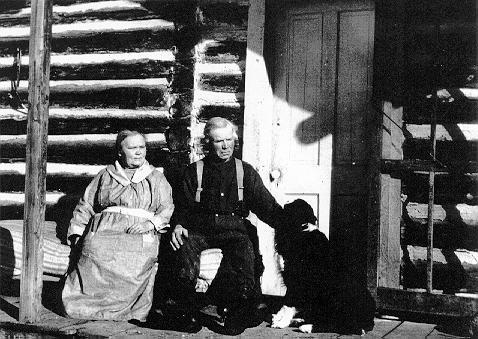 Thirteen years have passed since our last extended Olson Family Reunion at Twin Lakes, ID. Some of our family members have passed on. New members have joined the family. We feel the time has come for another reunion since most of our generation (now the "Old Guard") has limited time left - and the new family members need to become acquainted with the rest of the extended family. Many of the youngsters who were at Twin Lakes (now in their 20's) are asking, "When will we have another family reunion?" Lasting friendships are formed between relatives who otherwise may have never met each other. But...we need your help.
First: We are sending this letter, as well as a questionnaire, to each family member with a known current address. We would appreciate your help by writing down the information about your self and others in your branch, including answers to questions we may have overlooked. As you know, there are 7 branches: Charlie-Ernest-David-Esther-Annie-Samuel-Christine. Please return the questionnaire to an address listed below. We need an update on ALL EVENTS - (births, deaths, marriages, divorces, etc.) since 1983 to bring our family tree current. It has been said that cousins are the "glue" that holds families together - so working together we can make this Olson Family Reunion happen - there are plenty of cousins!
Second: After considerable research, we found a resort about one hour + from the Portland, OR. airport that has a lodge, cabins w/ kitchens, as well as camping sites w/ restrooms and showers, which is ideal for RV's, travel trailers and campers. It is the Flying M Ranch. You will receive a brochure and map showing locations of accommodations as soon as we hear from you. They have a banquet room for 200 + people, a large dance floor w/live music, plenty of recreation, and reasonable restaurant prices. There is a grocery store for food and fishing licenses 10 miles away. If you are not satisfied after you view the literature, let us hear your suggestions.
Third: The last 2 reunions were on a Labor Day weekend. It accommodates those with summer jobs (students). Most schools begin after that date. Because of the time it takes for scheduling, organizing, and making reservations far enough in advance, it appears 1997 Labor Day weekend is the earliest possible date.
Fourth: We need financial assistance to cover cost of paper, postage, envelopes, photo copies, etc. to reach everyone now and on an on going basis until we meet at the reunion. We would appreciate it if any family member who is willing to assist, would send at least $10 to Joe Olson/Olson Family Reunion along with your questionnaire. Later, we may have to ask for more.
If you're NOT interested in the reunion, we need to know that, too. Please send your information sheet to us anyway.
---