2019 Sam Olson Family Mini-Reunion
---
Date:July 16-19, 2019
Location: Black Rock Resort at Curlew Lake, WA
Last July, a number of descendants of Sam Olson held a mini-reunion in Malo, Washington, where Sam and Emma's ranch (the Sam Olson Ranch) was located. The group included Sam and Emma's surviving children, Joe, Anita, and Don, as well as many of their children and grandchildren, including Dan, Sherry, Karl, Greta and Kevin Olson, Michele Heller, and Diane and her husband Steve Brissenden.
We stayed at the Black Beach Resort on Curlew Lake, where Anita reminisced about the times that Emma would bring the kids to play and swim, and visited several sites that hold special meaning to the descendants of Sam and Emma Olson.
Highlights of the reunion included a visit to the Sam Olson Ranch, a visit to the Curlew Cemetery & family graves, a hike on the historic Old Stagecoach Trail, and the Malo general store. Fortunately, Don knows the current owner of the Halo Ranch, which includes the former the Sam Olson Ranch, who graciously welcomed us and showed us around. Several family members retraced a portion of the Old Stagecoach Trail that was traversed by Sam's father Blixt Olof Olson and Blixt's cousin Andrew Erikson as they first hiked over the mountains from the Columbia River to the Curlew Valley to claim their homestead land.
Included here are some photos from our mini-reunion.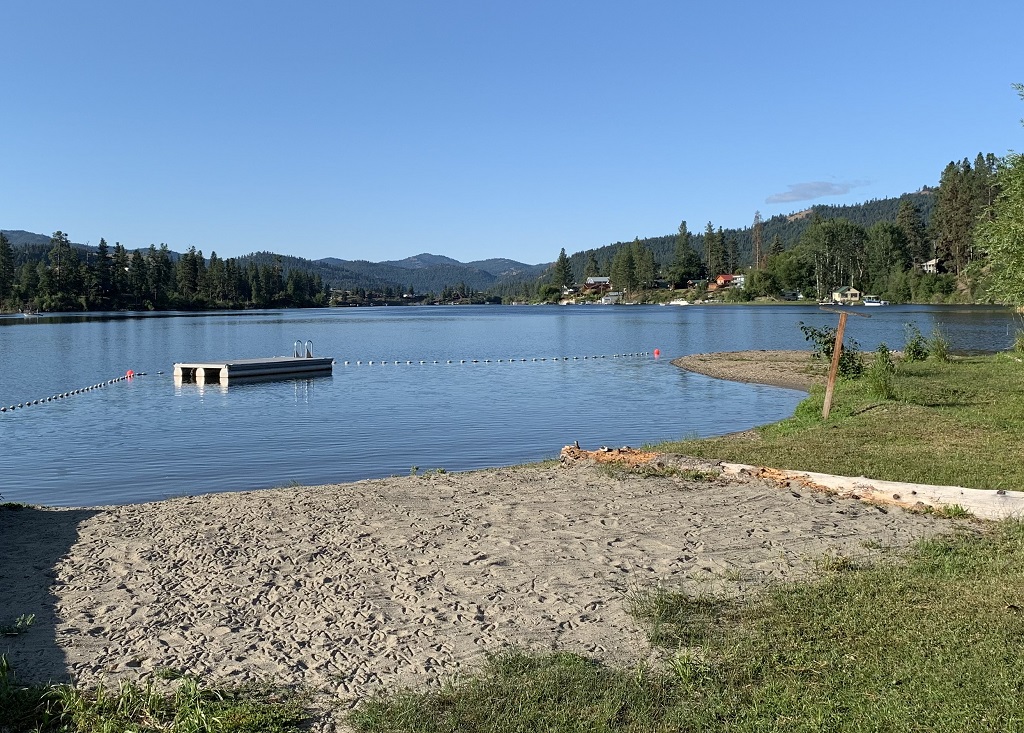 Curlew Lake at the Black Rock Resort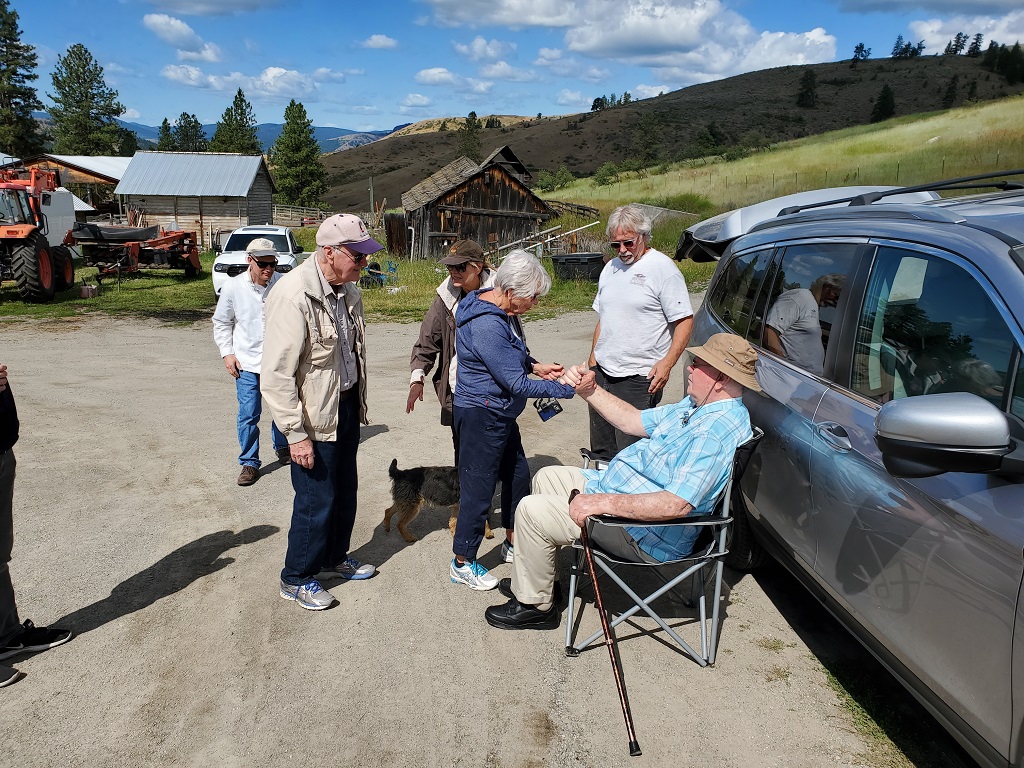 Arrived at the Sam Olson Ranch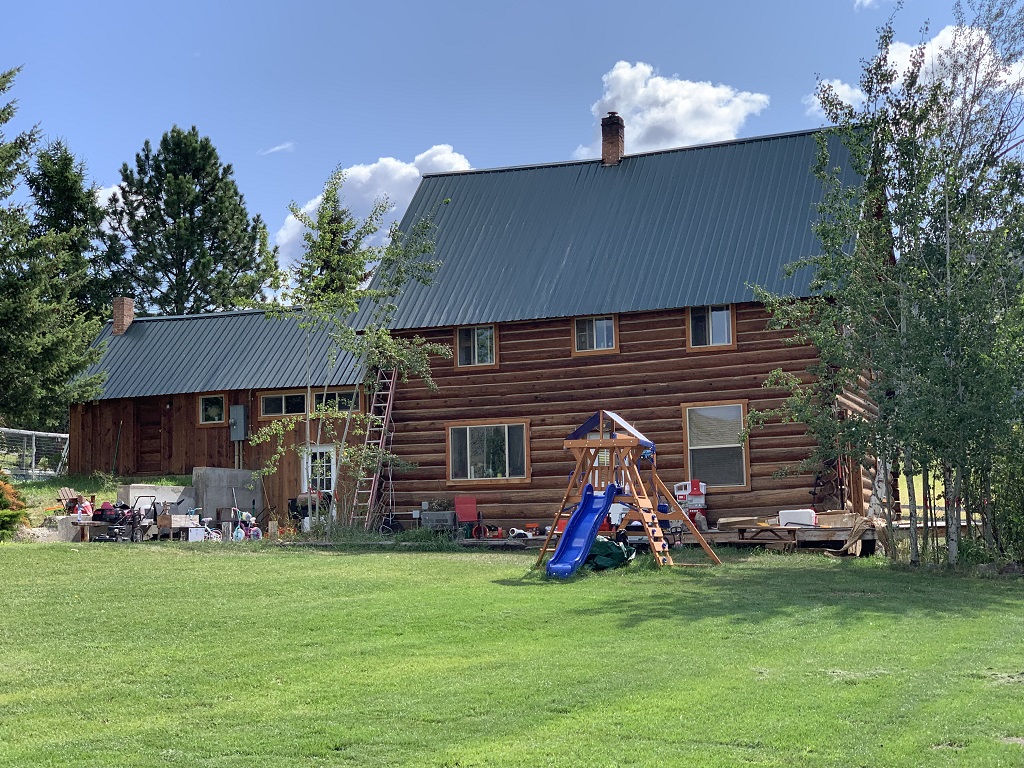 Sam Olson log house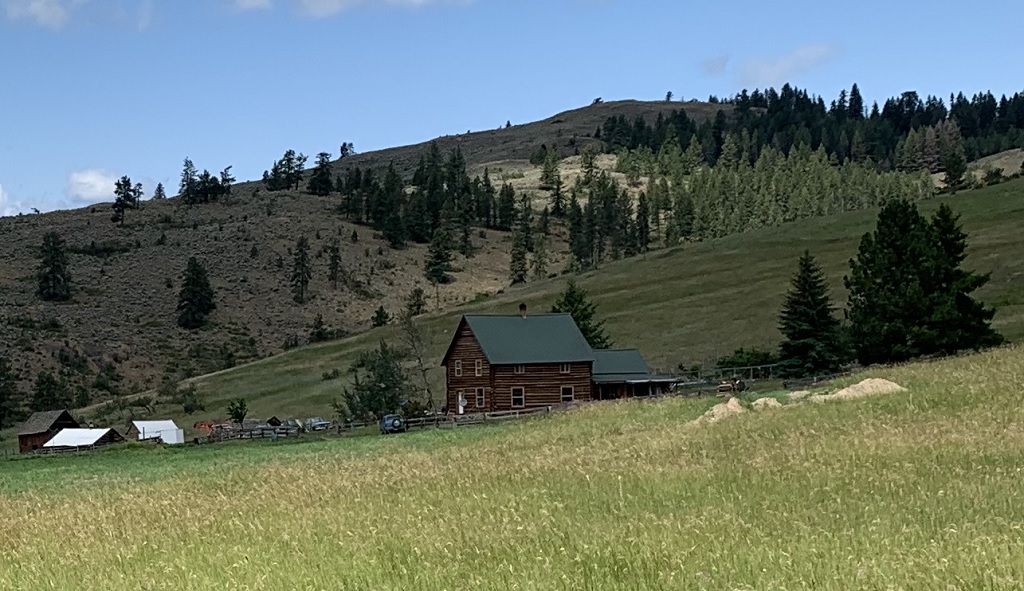 Sam Olson Ranch and fields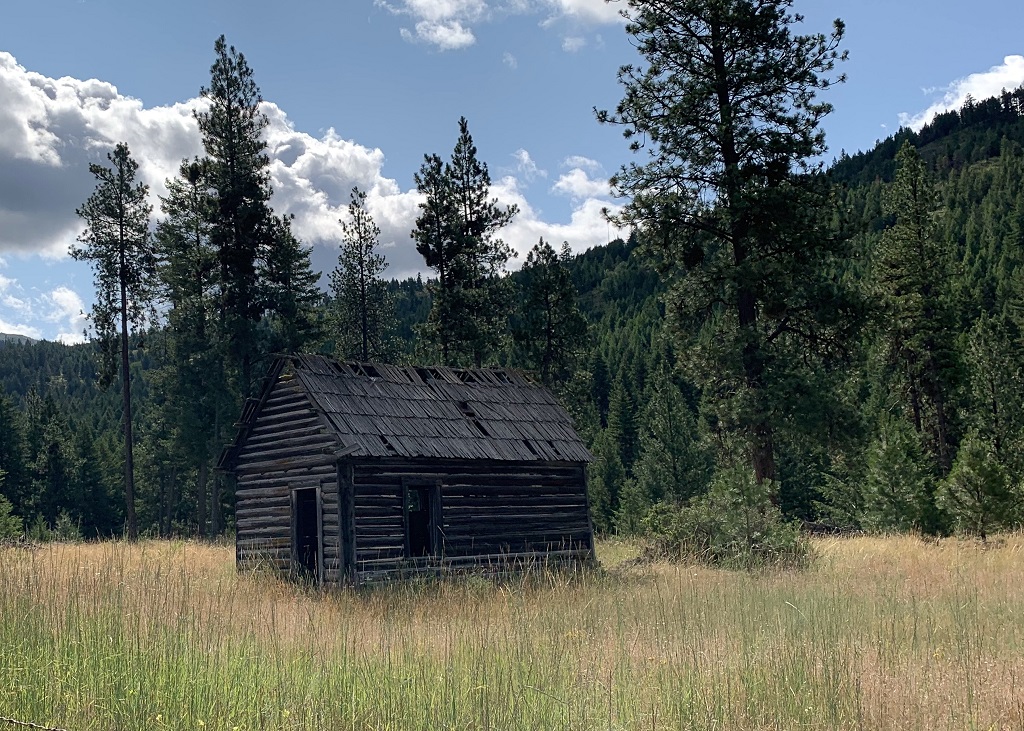 Ernest Olson log cabin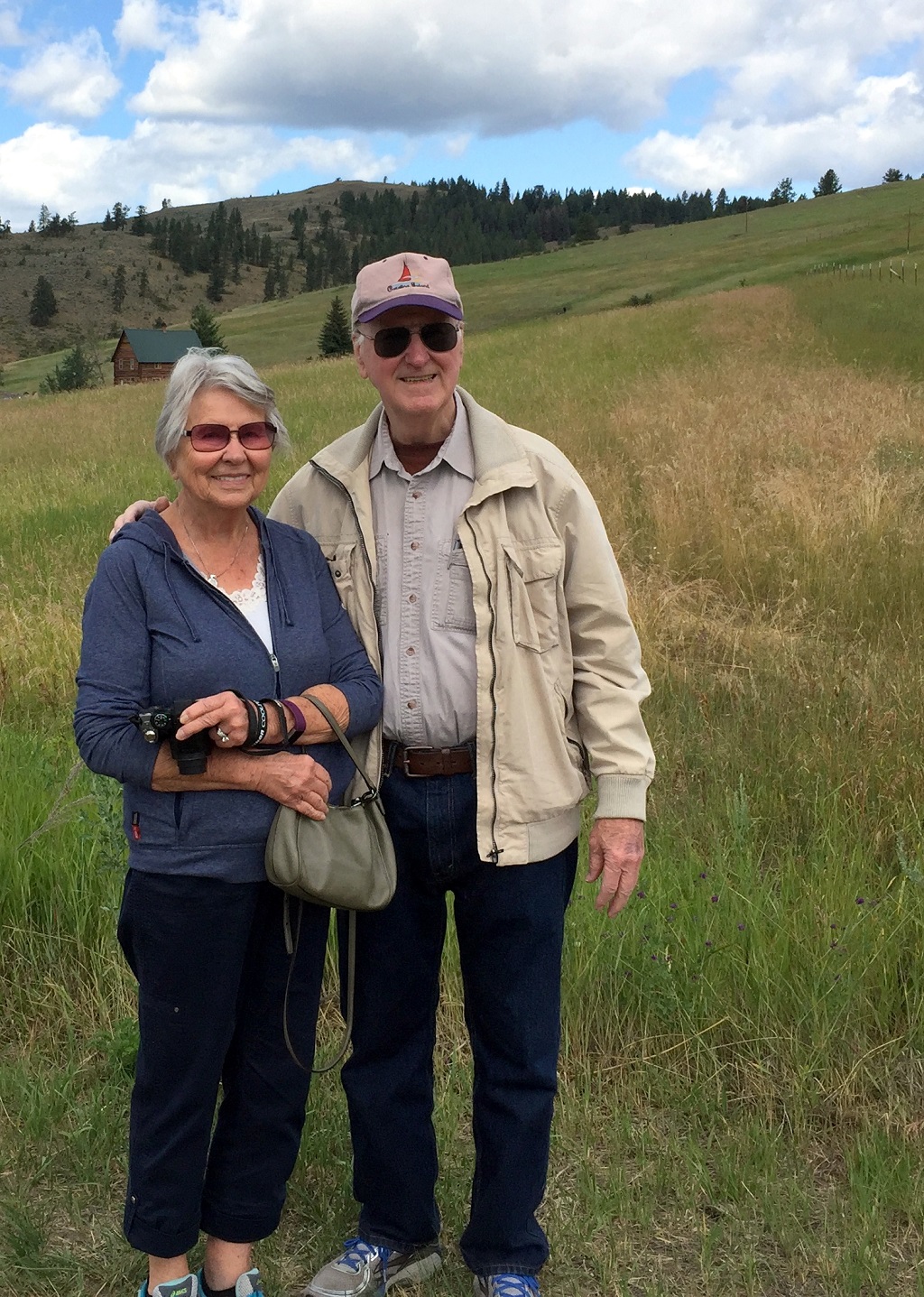 Anita & Don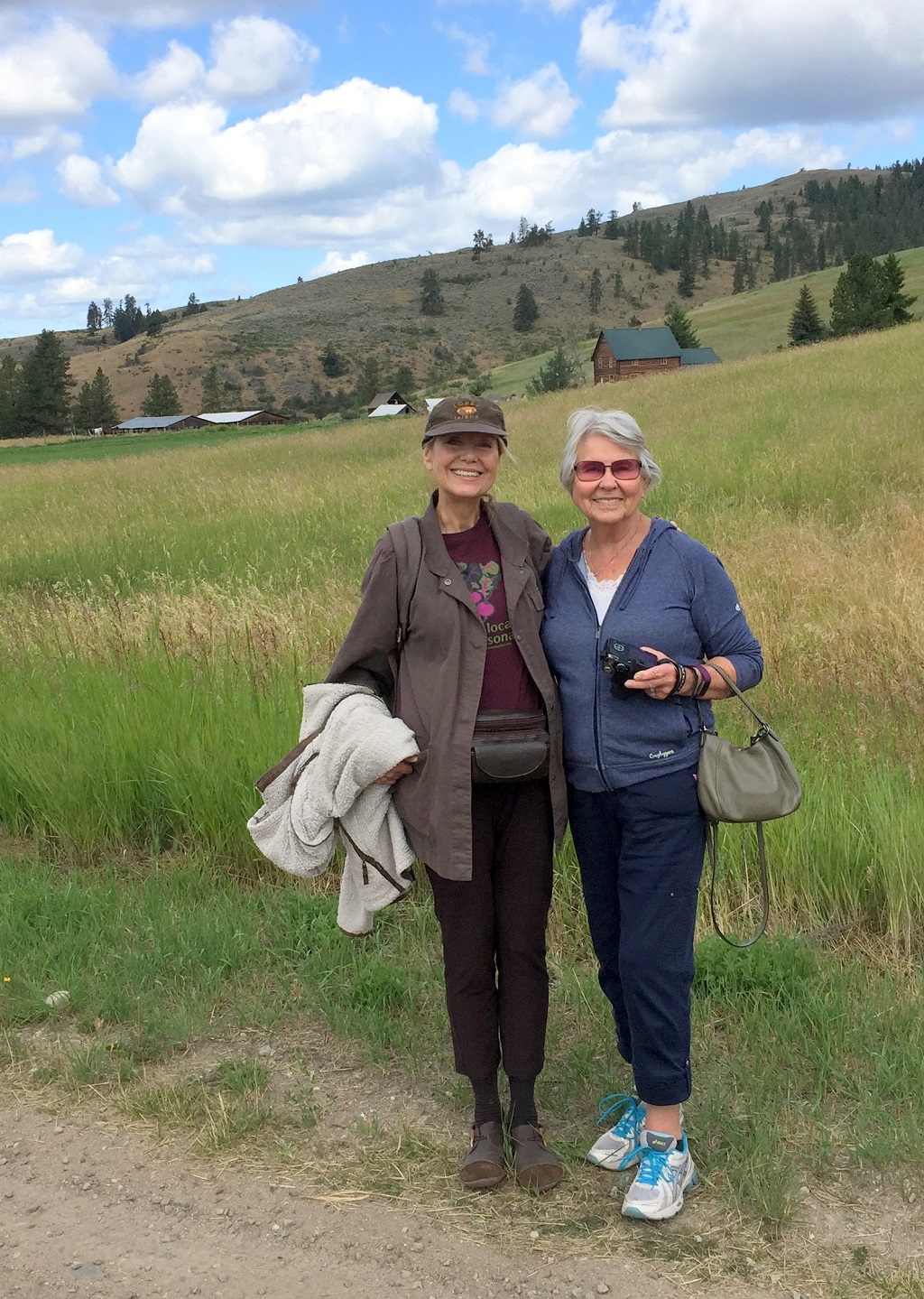 Michele & Anita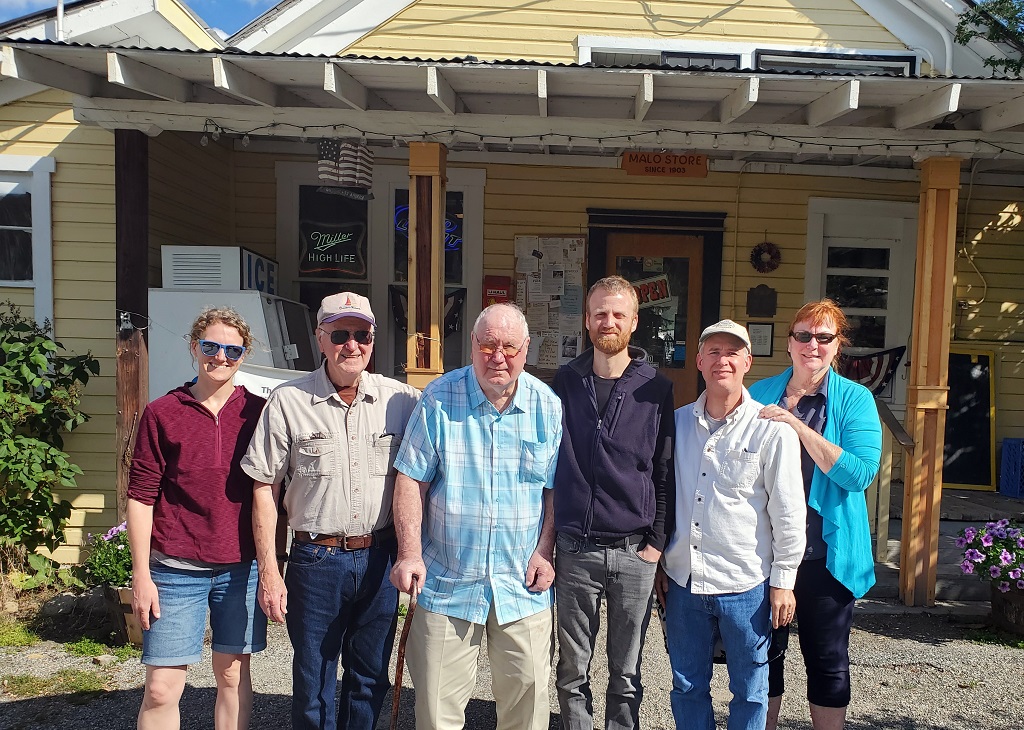 Greta, Don, Joe, Karl, Kevin & Sherry at the Malo Store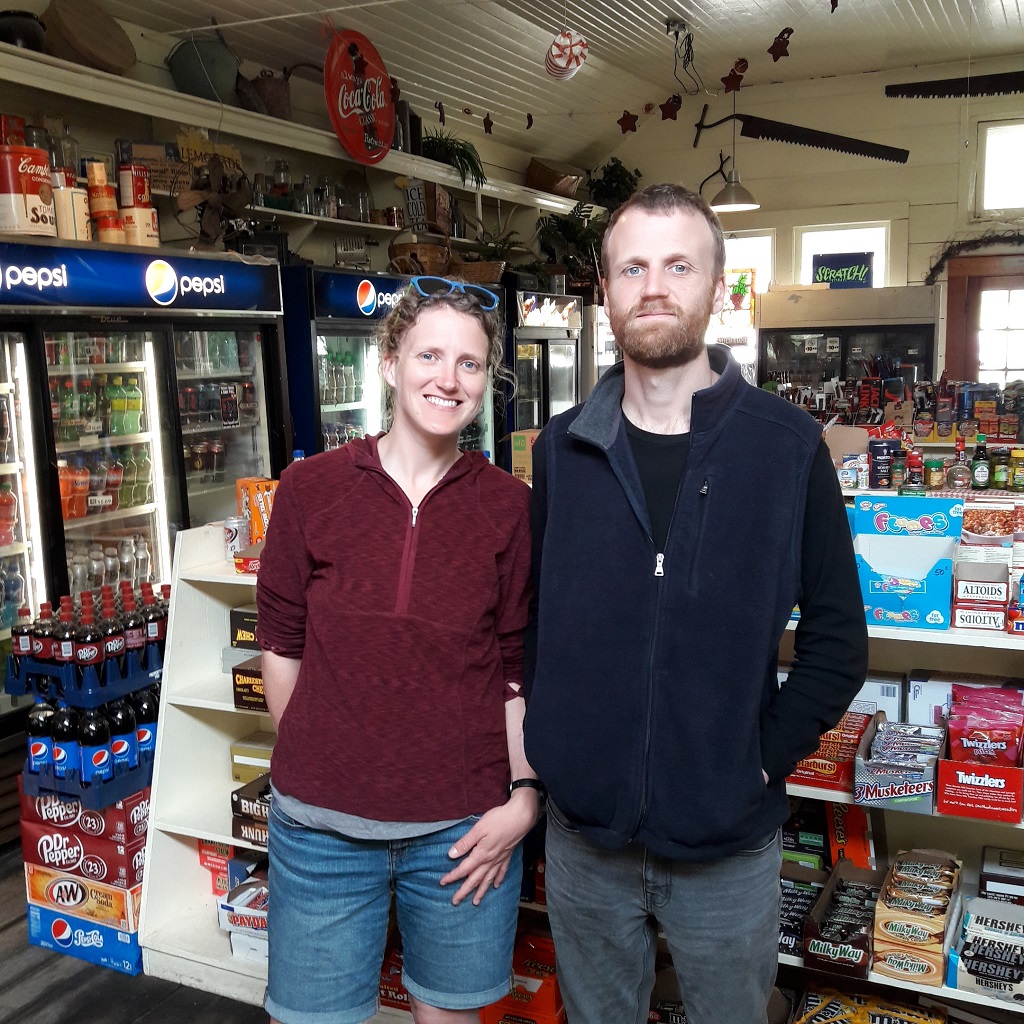 Greta & Karl at the Malo Store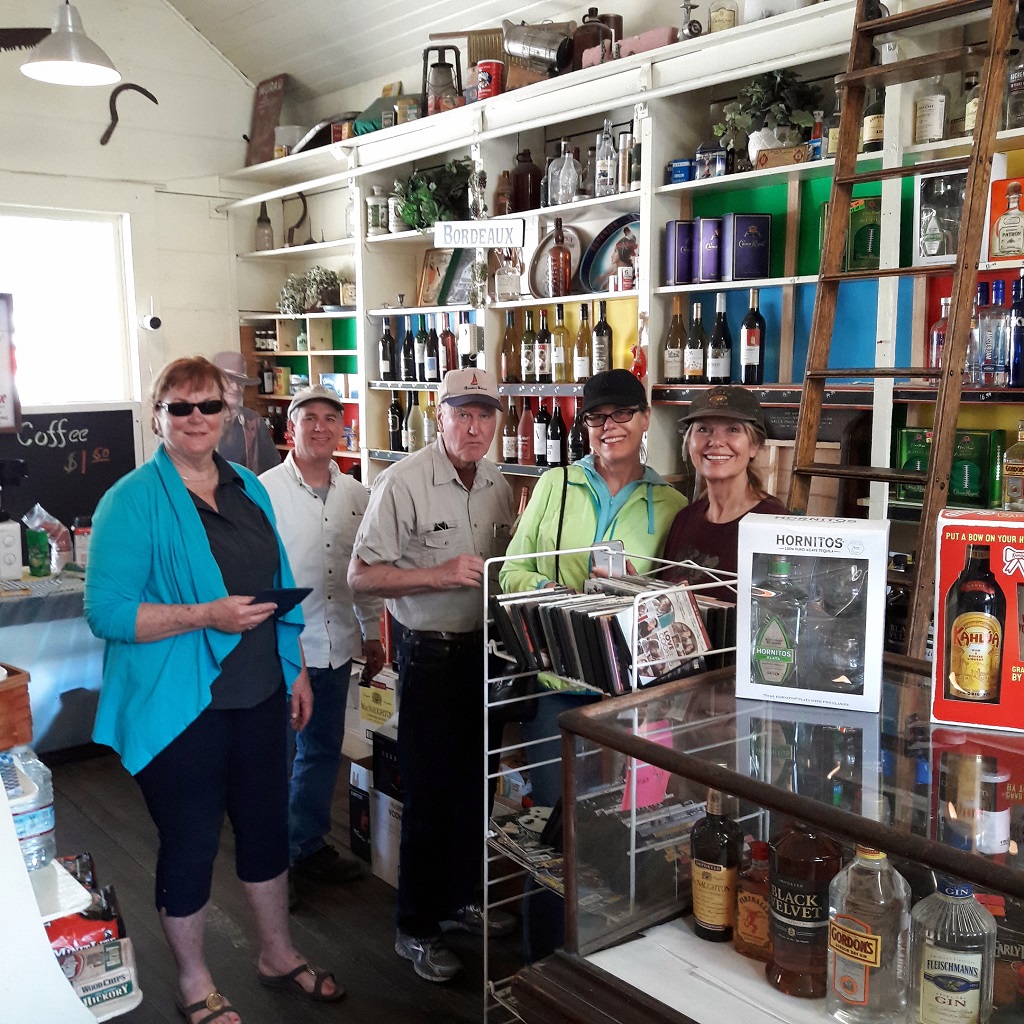 Sherry, Kevin, Don, Diane & Michele at the Malo Store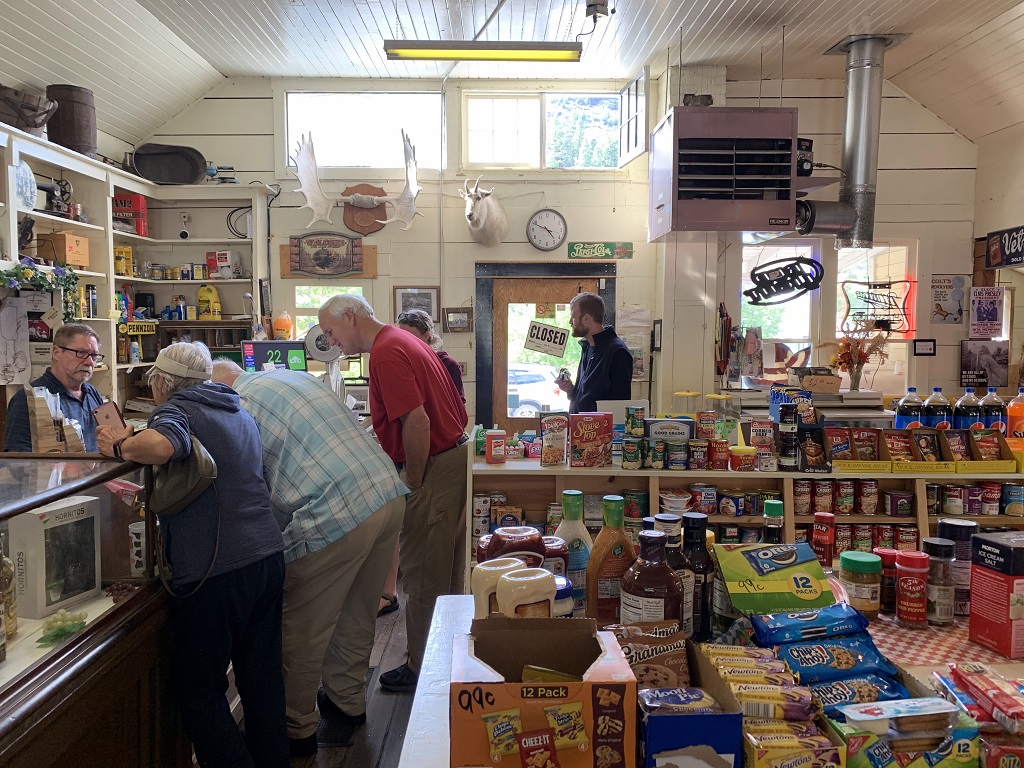 The Malo Store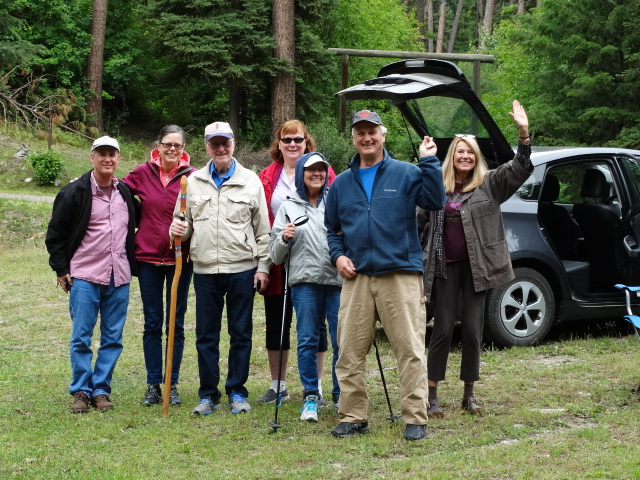 Kevin, Diane, Don, Sherry, Anita, Dan & Michele at the Old Stagecoach Trail trailhead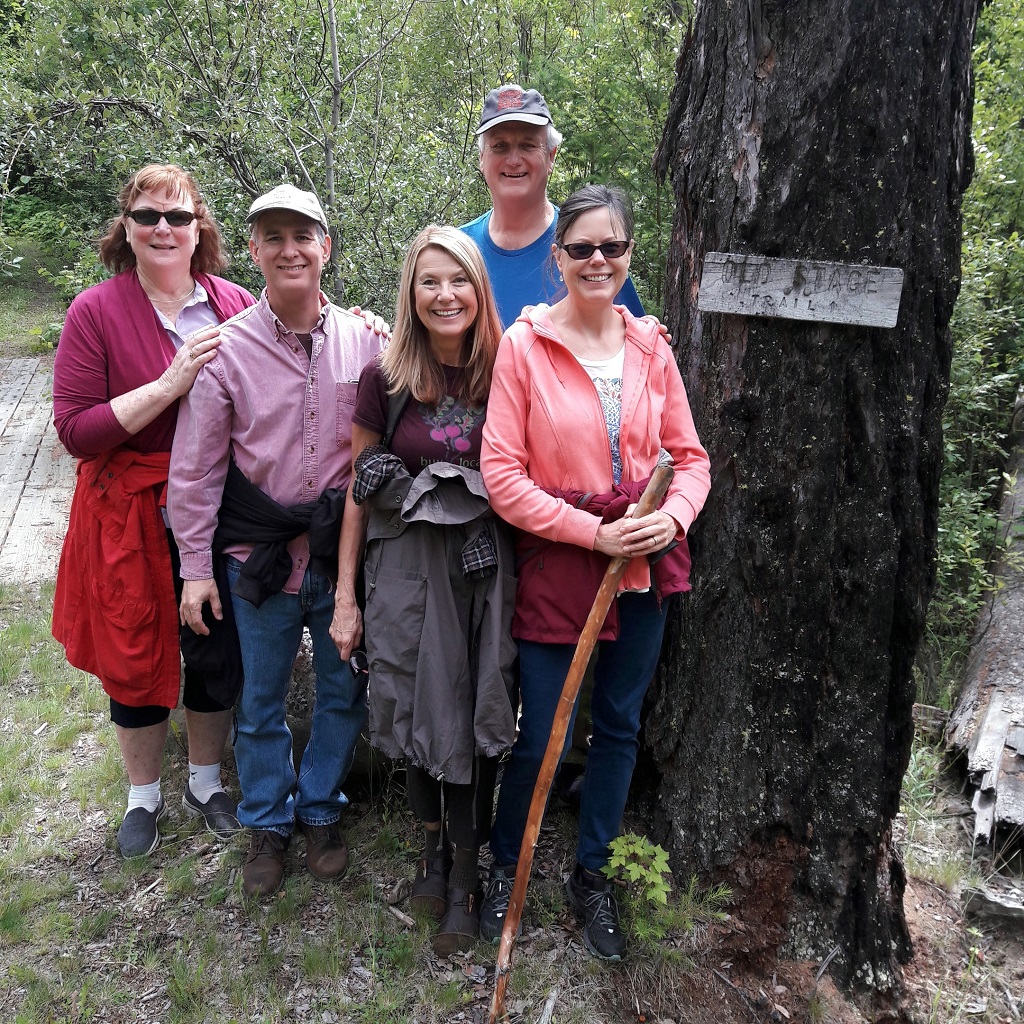 Sherry, Kevin, Michele, Dan & Diane hiking the Old Stagecoarch Trail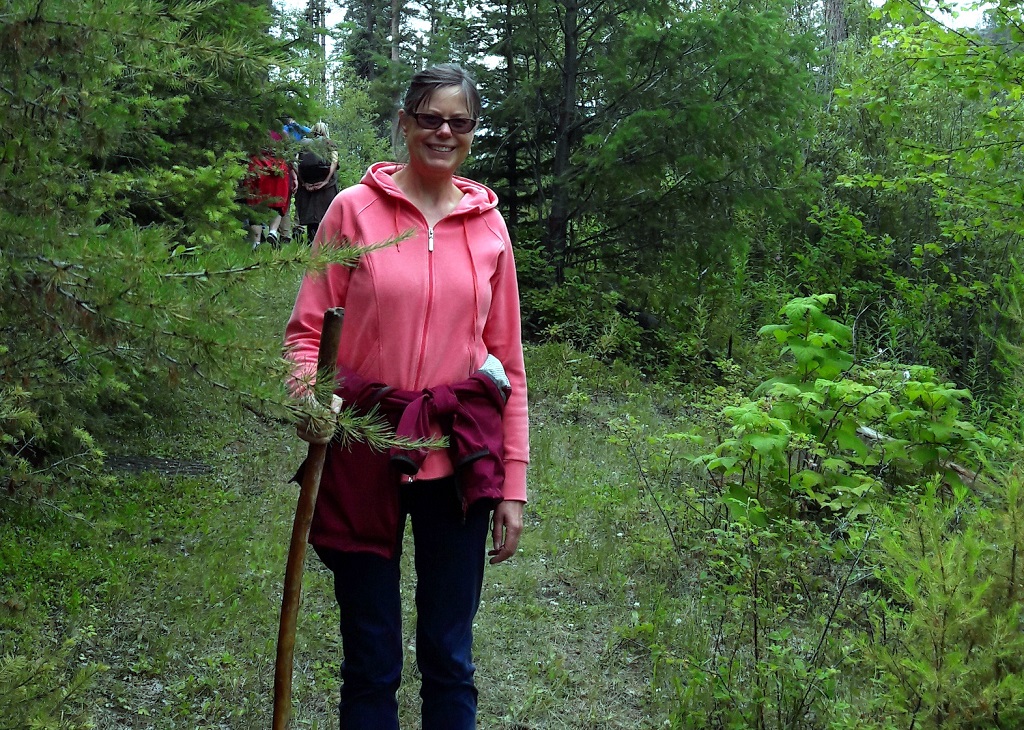 Diane hiking the Old Stagecoach Trail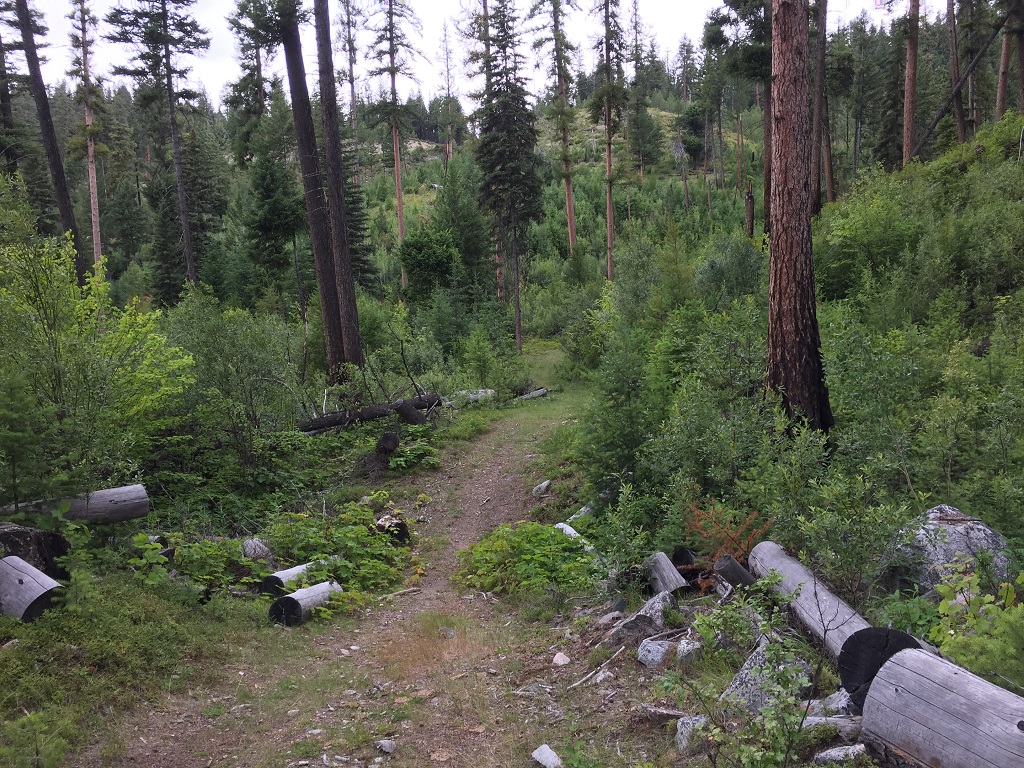 Old Stagecoach Trail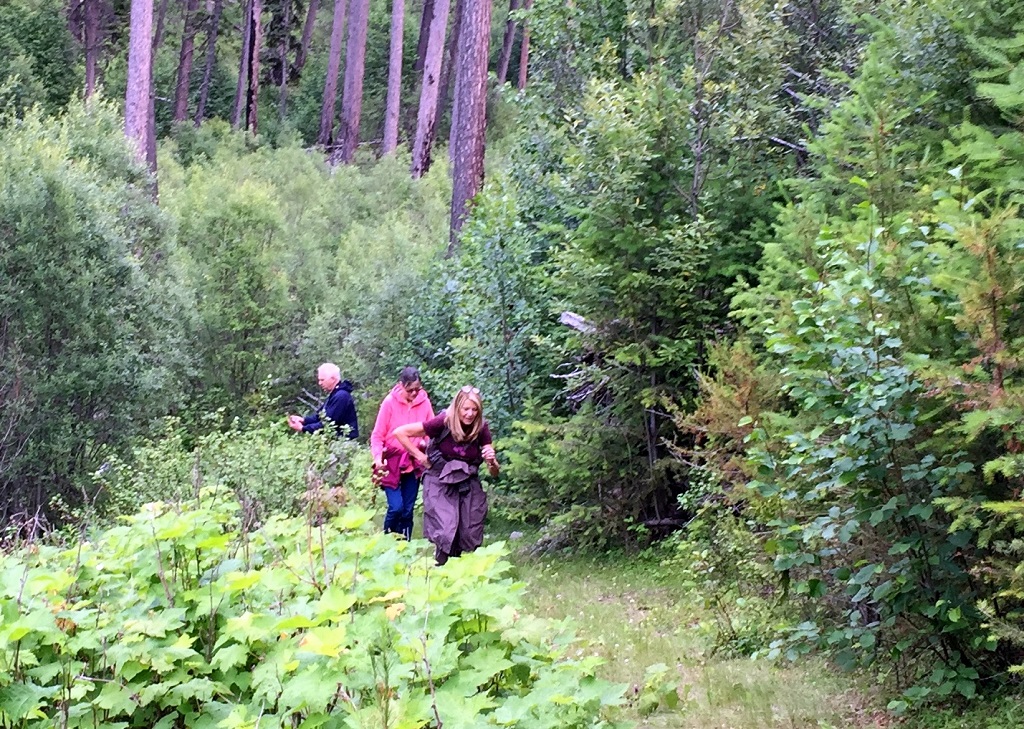 Steve, Diane & Michele hiking the Old Stagecoach Trail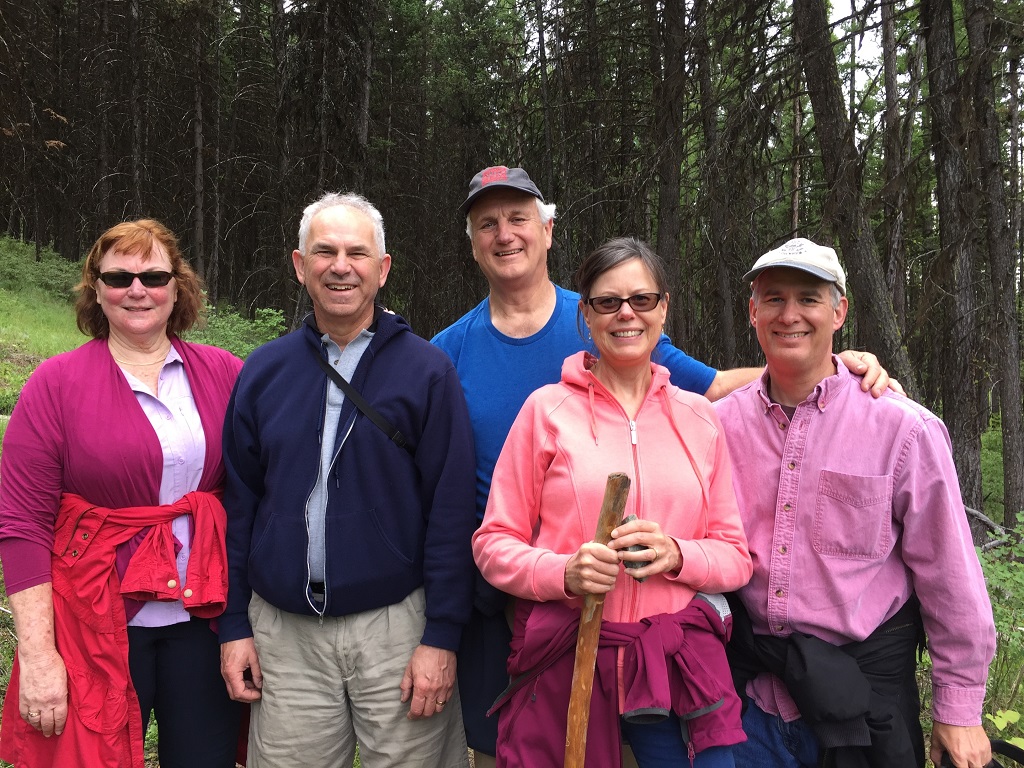 Sherry, Steve, Diane, Dan & Kevin hiking the Old Stagecoach Trail
---