Where Did We Come From?
Dalarna History
---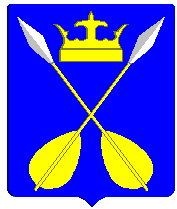 In 1397 Queen Margareta became the regent of Denmark, Norway and Sweden, which was called the Kalmar Union, having taken place at Kalmar. Since she lived in Denmark, her rule favored the Danes. Further, when her kinsman, Erik of Pomerania was crowned King, he taxed Sweden and Norway heavily to finance Denmark's wars. The cruelty of his reign brought on in Sweden a series of revolts which continued for over 100 years and ended in freeing the country from foreign rule.
Many of these revolts were fostered in Daracarlia where independent peasant-miners were the backbone of Swedish resistance to oppression. The first took place in 1434 and was led by a miner, Engelbrekt Engelbretsson. He was made regent but shared his power with a nobleman, Karl Knutsson Bonde. Two years after the liberation, Engelbrekt was murdered and powerful enemies arrayed against Knutsson in alliance with the Danish invaders. During Knutsson's illness prior to his death in 1470, he gave over the government to his young kinsman and helper, Sten Sture. Sten was made regent and defeated the Danes at Brunkeberg in 1471. His rule was marked by the founding of Uppsala University in 1477. Sten Sture the Elder died in 1503 and was succeeded by his son, called Sten Sture the Younger in 1512, who tried to conquer Archbishop Trolls, the head of the Danish Faction in Sweden. He besieged the Archbishop's castle, conquered him, but refused to allow the people to kill the Archbishop and instead banished him to the monastery at Vasteras. Sten's chief supporter was Peder Jakobsson Sunnanvader, a Pastor from Stockholm.
In 1517, King Christian II of Denmark invaded Sweden but was defeated by Sten Sture at Brannkyrka and returned home, but with several hostages of noble birth. During all of these battles, the people of the Valley of Dalarna were Sture's staunchest supporters. In 1520, the Danes again invaded Sweden and Sten was fatally injured. His widow, Chrisina Gyllenstierna, carried on his fight but was defeated by King Christian II and imprisoned. In November 1520, King Christian II massacred in Stockholm over 80 Swedish noblemen and followed this execution by others throughout the country.
Gustaf Eriksson Vasa, son of the sister of Christina Gyllenstiarna, was among the hostages King Christian II had taken to Denmark in 1518. He escaped in 1519 to Lubeck. In 1520, he managed to makes his way to Sweden where he witnessed the execution of his father and brother-in-law. His mother and sister were still in Danish captivity. He went on to Dalarna where Stures had always found their fiercest supporters.
On his arrival, he went to work in disguise as a laborer on the farm of Anders Persson, with whom he had been a student at Uppsala. He revealed his identity to Anders and they had a joyous reunion.
Later Gustaf Vasa went to the regions around Lake Siljan and talked with the peasants of Rattvik and Mora. By January 1521, King Christian II discovered the preparations of the uprising that was afoot with Gustaf Vasa as the leader. Fighting took place around Vasteras and Uppsala; the army grew larger and larger. At the ferry of Brunnback, the gate and bridge of Dalecarlia, there was fierce hand-to-hand fighting (see family tree - first ancestor recorded) and in Vasteras the Danes were forced to flee, proceeded to Stockholm. The Dalecarlians were full of pride that they had given Sweden a tremendous chieftain, who did prove to be one of the greatest rulers Sweden ever had.
Gustaf Vasa "built Sweden from the floor to roof-tree" (quote - Heidenstem). He introduced the Lutheran Reformation, officially established by the Riksdag (The Parliament) at Vasteras in 1527 (see family tree - Bishop of Vasteras), reduced the power of the Church, placed the King as head of the Church instead of the Pope and strengthened the royal power in other matters. The common people felt that he was their protector against tyranny and loved him greatly. He died in 1560 and was succeeded by his eldest son, Erik, who became King Erik XIV. Erik married a peasant girl, Karin, Mans daughter. However, he proved to be a cruel and treacherous King and was deposed in 1568 by the people who then made Gustaf's son, Johan, king. Johan's wife was the Catholic princess, Katarine Jagellonica, of Poland. Johan wished to unite the two churches, but Swedes would have no part of giving up the Lutheran religion. When Johan died, his son, Sigismund, became King, but the people wanted Gustaf's youngest son, Charles, as leader and Sigismund was deposed. Charles IX was the only one of Gustaf Vasa's sons who inherited the great qualities of his father and he devoted himself to defending his father's lifework. By the peace of 1613, Sweden's independence was finally established.
Source: Swedes and Their Chieftains by Heidenstem
---