Where Did We Come From?
Gallery of Pictures
---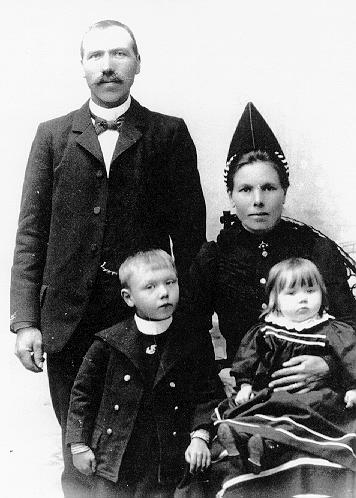 Blixt Olaf Olsson's nephew in Sweden, Elof Hagen, wife Britta and children.
Blixt's letters to Elof are in the back of Ester's Book.


Christmas Card from Sweden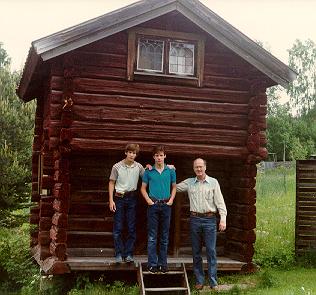 Don, Kevin and Collin at Ellen's guest house.
The shepherd's cabin in this picture was used by sheep herders in the mountains during the summer months.
This shepherd's cabin was moved down from the mountains and put next to Ellen's guest house.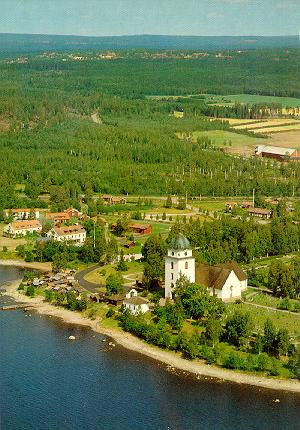 Rättvik Church
Blixt and Kristina where married in this church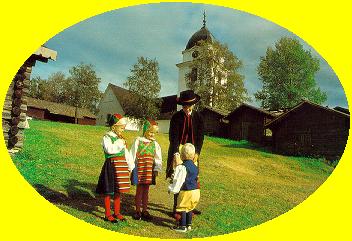 Rättvik Church and Parishioner's horse stables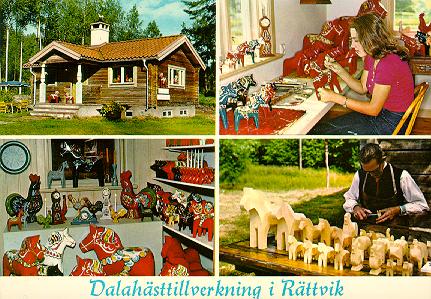 "Dalarna Horse" production in Rättvik
---